Loading…
About 15.000 visitors, including kids and adults, went through the re-edition of the Braga Brick Fan Event, scheduled for the Altice Forum Braga Pavilion on October 4th, 5th and 6th.
In an exhibition that lasted 3 days, around 18 builders from around the country have participated, who brought more than 10 million pieces to the 5,000 square meters of the pavilion. Carlos Silva, InvestBraga executive administrator said: "in addition to the positive balance of the event in terms of audience, the buildings displayed, the railway modules, the robotics workshops, among others, and, above all, the passion and creativity of all building aficionados in pieces were some of the attractions of this event, which resulted in the visit of 15 thousand people ".
It was also a meeting point for several exhibitors of constructions in pieces, who have known each other for a long time and tour the country and the world exhibiting what they know best. However, despite the success of this edition, Jorge Reis, the technical coordinator of the event and exhibitor hopes that the event can still grow in the next editions and consolidate itself in Braga, in this magnificent space for the coming years.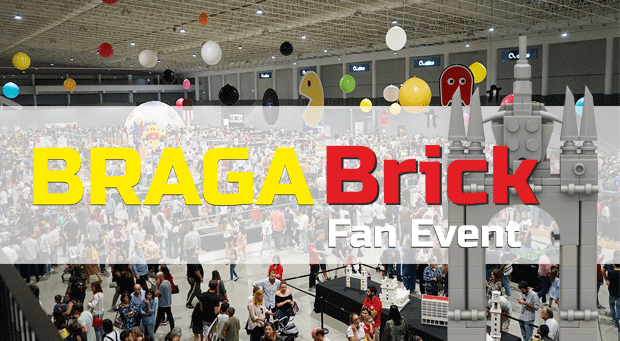 Lean on us your event.
At Altice Forum Braga you can find spaces and a multitasked team that will make your event unique.
ALTICE FORUM BRAGA
A modern interactive and environmentally sustainable forum, designed and made for people. A meeting point for business, culture and with multiple values to make your dream and make all kinds of experiences come true.
NOW AVAILABLE | App Altice Forum Braga