Loading…
As of next Monday (March 23), Altice Forum Braga car park will receive the 3rd COVID-19 screening centre. This centre is intended exclusively for citizens suspected of being infected. The indication of who should go, starting next week, will be made by the National Health Service (SNS). This Center, with opening hours from 9 am to 6 pm, will have the capacity to carry out around 150 tests per day, thus being an important complement to the existing hospital services, in conditions of comfort and safety.
The tests, only carried out by prior appointment by the SNS, will be carried out in a 'drive-thru" model, that is, citizens do not need to leave their vehicle to make the diagnosis.
In joint coordination between the Northern Health Administration (ARSN), Unilabs Portugal, the Municipality of Braga and InvestBraga, it is intended that patients who can travel to the collection point of Altice Forum Braga do not contact directly with other citizens, further reducing the risk of infection for the professionals involved. The results will then be sent directly to the patient and to the Public Health authorities.
These screening centres for COVID-19 screening only serve those who have been referred by the SNS, operating on a 'drive-thru' regime, whose procedure should be as follows:
Go by car to the COVID-19 Center | Drive Thru
Upon arrival, follow the entrance signs, duly marked,
Follow the sequential order of the car queue
Without getting out of the car, a contact from the COVID-19 Center team will be made available | Drive THRU that you should call to fill out the user form
After admission, without leaving the car, opening only the glass, a collection is made with a nasopharyngeal swab (similar to a cotton swab).
After the harvest, follow the exit signs properly marked
Results are sent by email within 24 to 72 hours
This test is reimbursed by the National Health Service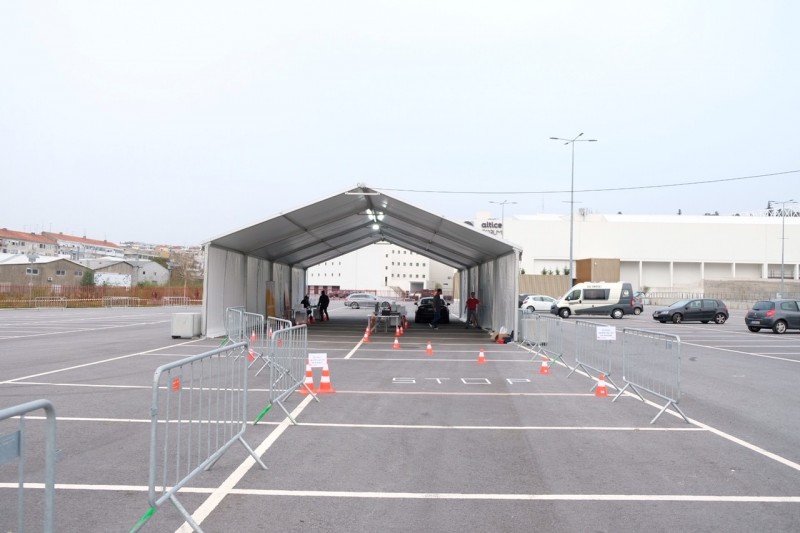 Lean on us your event.
At Altice Forum Braga you can find spaces and a multitasked team that will make your event unique.
ALTICE FORUM BRAGA
A modern interactive and environmentally sustainable forum, designed and made for people. A meeting point for business, culture and with multiple values to make your dream and make all kinds of experiences come true.
NOW AVAILABLE | App Altice Forum Braga