Loading…
Rui Veloso will perform on May 9 in a solidarity concert that will be held at Altice Forum Braga. Tickets for the concert have a symbolic price of 2 euros that will fully revert to the Geração Tecla project by the Braga delegation of the Portuguese Red Cross.
Rui Veloso's concert is an initiative within the scope of the official celebrations of Europe Day, produced by InvestBraga, which this year will be held in the city of Braga and will be attended by several individuals, such as the European Commissioner for Research, Science and Innovation, Carlos Moedas.
Tickets for the concert will be available at the ticket offices of Altice Forum Braga, Ticketline and in the usual places, with purchases limited to a maximum of four tickets per person.
This will be Rui Veloso's debut at the new Altice Forum Braga.
Nicknamed by many as the "Father of Portuguese Rock", Rui Veloso is one of the most influential musicians in Portuguese music, with successes spanning several generations.
His concert, scheduled for 10 pm, will take place in the Grand Auditorium of the new Altice Forum Braga, a space of excellence in the north of the country for holding all kinds of fairs, shows and events. Equipped with the second largest concert hall in the country and the largest auditorium in the northern region, Altice Forum Braga is state-of-the-art equipment and equipped with the latest technology. After an investment of 9 million euros, the Altice Forum aims to position Braga as a reference in Business Tourism and in holding major events in Portugal and Galicia.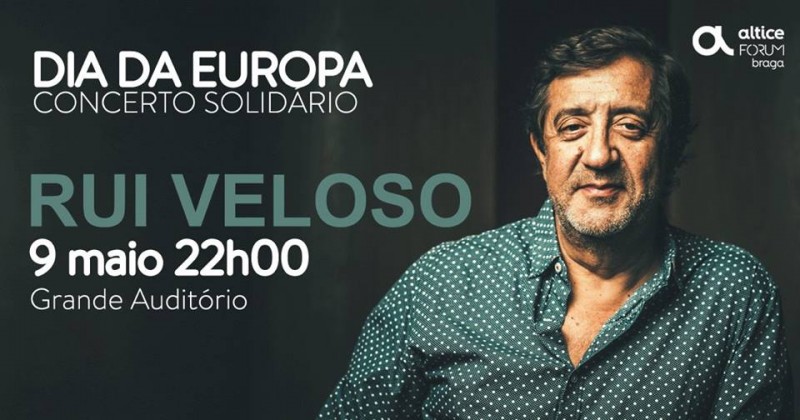 Lean on us your event.
At Altice Forum Braga you can find spaces and a multitasked team that will make your event unique.
ALTICE FORUM BRAGA
A modern interactive and environmentally sustainable forum, designed and made for people. A meeting point for business, culture and with multiple values to make your dream and make all kinds of experiences come true.
NOW AVAILABLE | App Altice Forum Braga