Loading…
As part of the project "Knowing to Better Promote", promoted by the Municipality of Braga in the ​​Training for Tourism Professionals area, a visit to Altice Forum Braga took place on February 17th.
The main entrance of the Altice Forum Braga was the meeting point, where around 50 tourism professionals were received by InvestBraga's Executive Director, Carlos Silva and by the councilman Altino Bessa, who holds, among others, the area of ​​Tourism. The visit was carried out by the Operational Director, José Olímpio, who explained all the characteristics of the spaces for events. At the end of the event, participants get to know the number of activities carried out on the site and learn about some of the commercial perspectives for 2020, presented by the General Director of Fairs, Congresses and Events at Altice Forum Braga, José Coutinho.
The session, therefore, included a visit to the Pavilion and Congress Centre spaces (Grand Auditorium, Small Auditorium and Congress Rooms) among other places of activity at Altice Forum Braga. During the visit, the strengths, and capabilities of each location for hosting events were presented, with the main highlight being the adaptability of spaces to the needs of the event and the promoter. There was also space for clarifying the doubts of the more than 50 participants in this initiative.
The "Knowing to Better Promote" project is an initiative aimed at tourism professionals and entrepreneurs in the municipality with the aim of strengthening the knowledge of the City, its heritage, and other assets of tourist interest.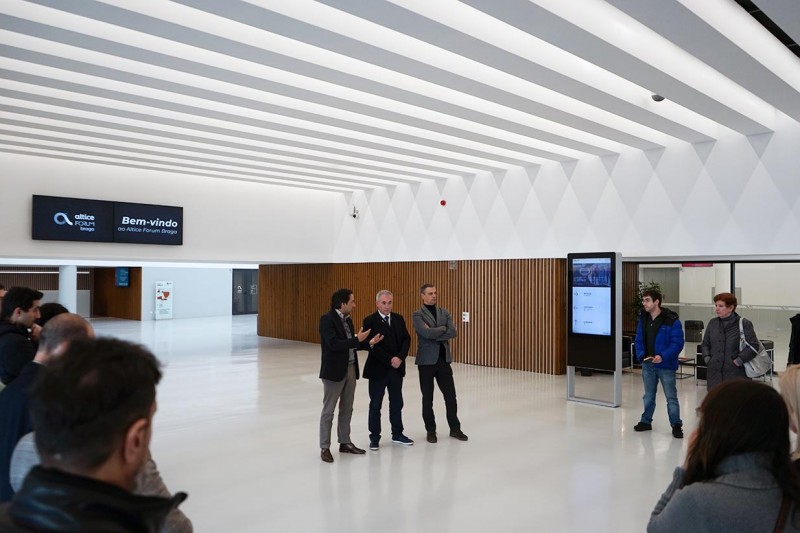 Lean on us your event.
At Altice Forum Braga you can find spaces and a multitasked team that will make your event unique.
ALTICE FORUM BRAGA
A modern interactive and environmentally sustainable forum, designed and made for people. A meeting point for business, culture and with multiple values to make your dream and make all kinds of experiences come true.
NOW AVAILABLE | App Altice Forum Braga