Loading…
Located in the historic centre, this is one of the most emblematic places and the most known. It was the first Portuguese cathedral built before the foundation of Portugal as a country.
The Cathedral of Braga has not only various architectural styles as well as several artistic testimonies, thus its historical wealth. Inside, it is possible to find the tombs of the parents of the first King of Portugal. Within the complex of the Cathedral of Braga can visit places such as the church, the cloisters and the various chapels that surround it.
You also have the option to meet the Treasure Museum of Braga that gathers extremely valuable pieces that represent landmarks such as the cross was used in the first mass in Brazil, led by Pedro Alvares Cabral.
Its more than nine centuries of history also gave rise to the expression "Older than the Cathedral of Braga", used to refer to something very old.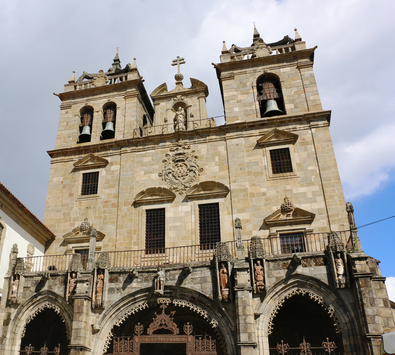 Lean on us your event.
At Altice Forum Braga you can find spaces and a multitasked team that will make your event unique.
ALTICE FORUM BRAGA
A modern interactive and environmentally sustainable forum, designed and made for people. A meeting point for business, culture and with multiple values to make your dream and make all kinds of experiences come true.
NOW AVAILABLE | App Altice Forum Braga