Loading…
This annual event takes place annually in Braga and aims to relive the time when the city was part of the Roman Empire.
Also referred to as Bracara Augusta, this city was founded by
Caesar Augustus
.
Thus, during the days of the event, it is possible to observe figurants dressed at the time, small tents with food,
beverages
, handicrafts, among others. It usually takes place in the month of May and is an event that gathers not only tourists but also many locals.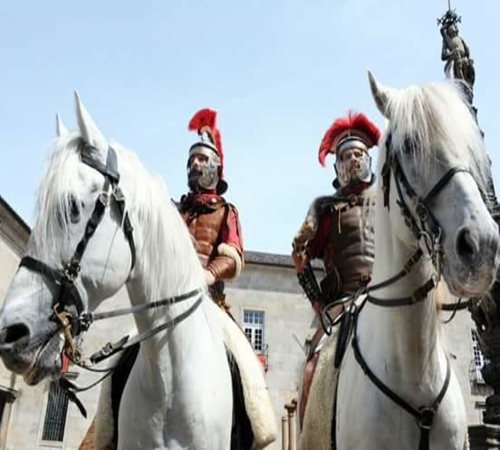 Lean on us your event.
At Altice Forum Braga you can find spaces and a multitasked team that will make your event unique.
ALTICE FORUM BRAGA
A modern interactive and environmentally sustainable forum, designed and made for people. A meeting point for business, culture and with multiple values to make your dream and make all kinds of experiences come true.
NOW AVAILABLE | App Altice Forum Braga