Loading…
Not that far away from Bom Jesus do Monte, the Sanctuary of Our Lady of Sameiro is one of the most visited Marian places of worship which makes it a must-see place in Braga. Despite being not so close to the Historic centre, here you can find a panoramic view of Braga.
You can climb to the dome or if you prefer, knowing only the interior of the Basilica. In the basement, there is a crypt that welcomes pilgrims seeking the sanctuary, for example, on special dates.

Here you can get to know not only the Sanctuary but also all the nature that surrounds it. There are squares and gardens that attract a lot of visitors throughout the year.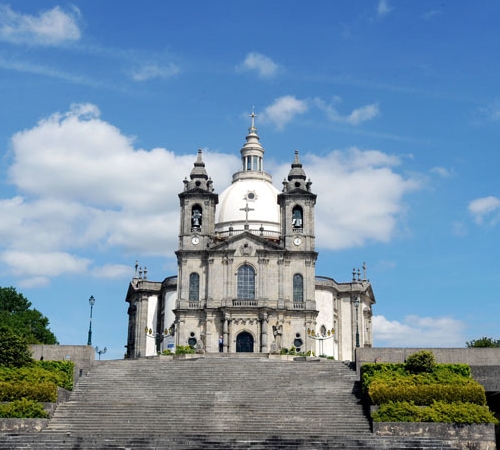 Lean on us your event.
At Altice Forum Braga you can find spaces and a multitasked team that will make your event unique.
ALTICE FORUM BRAGA
A modern interactive and environmentally sustainable forum, designed and made for people. A meeting point for business, culture and with multiple values to make your dream and make all kinds of experiences come true.
NOW AVAILABLE | App Altice Forum Braga