Loading…
Santa Barbara's Garden is one of the most visited public gardens in Braga. Located in the historic city centre, it stands right next to the medieval wing of the Episcopal Palace Bracarense and Pastry Lusitana. It is known for its geometry and its colour that comes from the flowers that are planted in it.
In the middle of the garden, there is a fountain with a figure of Saint Barbara on the top.
This is a perfect place for a break or for reading a book in one of the banks that fills it.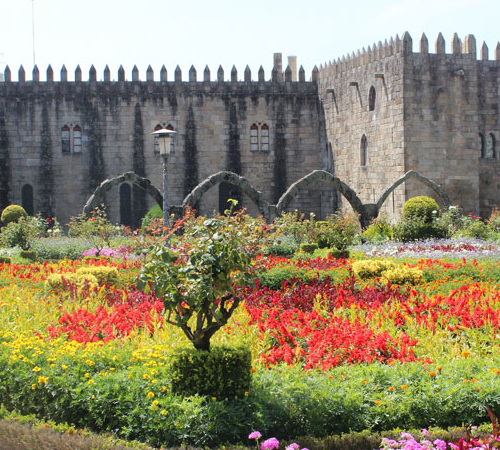 Lean on us your event.
At Altice Forum Braga you can find spaces and a multitasked team that will make your event unique.
ALTICE FORUM BRAGA
A modern interactive and environmentally sustainable forum, designed and made for people. A meeting point for business, culture and with multiple values to make your dream and make all kinds of experiences come true.
NOW AVAILABLE | App Altice Forum Braga