Loading…
This is one of the biggest parties in Braga. The night of June 23 is the one that moves more people who, in turn, fill the Braga city streets to collectively celebrate the São João de Braga.
It is recognized as the oldest sanjoanina party and Portugal appear around 1150 when the foundation of a church in Braga, dedicated to Saint John.
In this traditional party, there are some key elements such as plastic and noisy hammers, leek and basil.
The International Gigantones and Cabeçudos meeting, the Herbs Car and Black Pig Rush are examples of events that take place during the days of celebration of São João Braga.

More info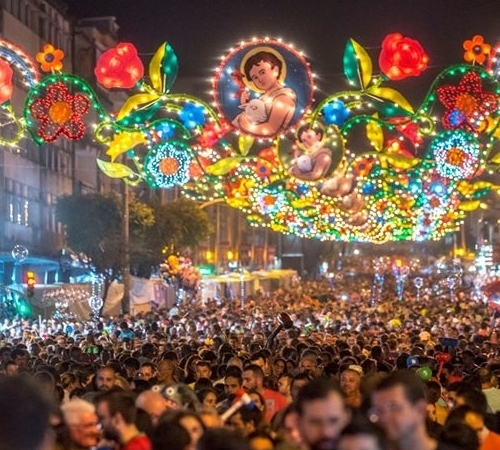 Lean on us your event.
At Altice Forum Braga you can find spaces and a multitasked team that will make your event unique.
ALTICE FORUM BRAGA
A modern interactive and environmentally sustainable forum, designed and made for people. A meeting point for business, culture and with multiple values to make your dream and make all kinds of experiences come true.
NOW AVAILABLE | App Altice Forum Braga