Loading…
It is considered the main square of Braga and is the one that attracts more visitors. However, this square is known as Arcade.
Around it is possible to see the main avenue, Avenida Central, the bandstand a little further away and in front of this the Basilica of the Congregates. The Arcade is referred to be a pleasant space, with cafes and restaurants, the best known being Café Vianna.
Behind this square, it is possible to observe the Menagem Tower, which is one of the only remains of the medieval era.
Inside the Arcada building, you can also find the Church of Lapa.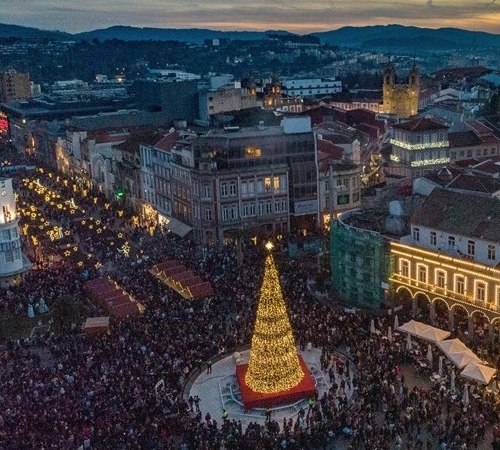 Lean on us your event.
At Altice Forum Braga you can find spaces and a multitasked team that will make your event unique.
ALTICE FORUM BRAGA
A modern interactive and environmentally sustainable forum, designed and made for people. A meeting point for business, culture and with multiple values to make your dream and make all kinds of experiences come true.
NOW AVAILABLE | App Altice Forum Braga