Loading…
The Tibães Monastery is one of the oldest buildings in the city, having its origin in the late tenth century, however, is in the seventeenth century that the building of the current monument as we know today.
Located in the parish of Mire de Tibães and despite being away from the city of Braga centre, it is still one of the most visited places.

It is known for its richness in terms of decoration, with special attention to the altarpieces and the gilt carving. Within the entire complex Tibães Monastery, cannot fail to also visit the gardens and thus know all the nature that surrounds it.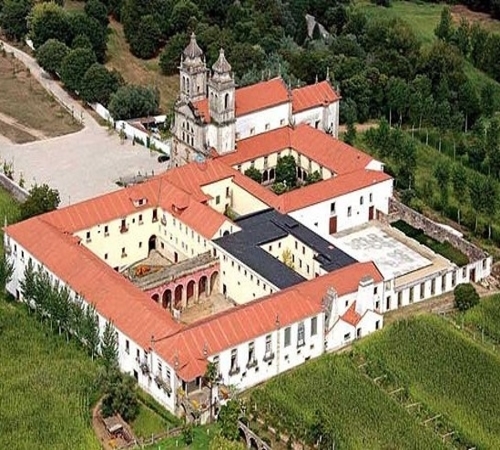 Lean on us your event.
At Altice Forum Braga you can find spaces and a multitasked team that will make your event unique.
ALTICE FORUM BRAGA
A modern interactive and environmentally sustainable forum, designed and made for people. A meeting point for business, culture and with multiple values to make your dream and make all kinds of experiences come true.
NOW AVAILABLE | App Altice Forum Braga